Got the latest "booster" the other day and my body did not take too kindly to it. Out of commission for the day which frustrates me to no end. Trying to read and failing, may end up having to be a slutty TV day. Let's see what I can find.
On another note, my latest piece: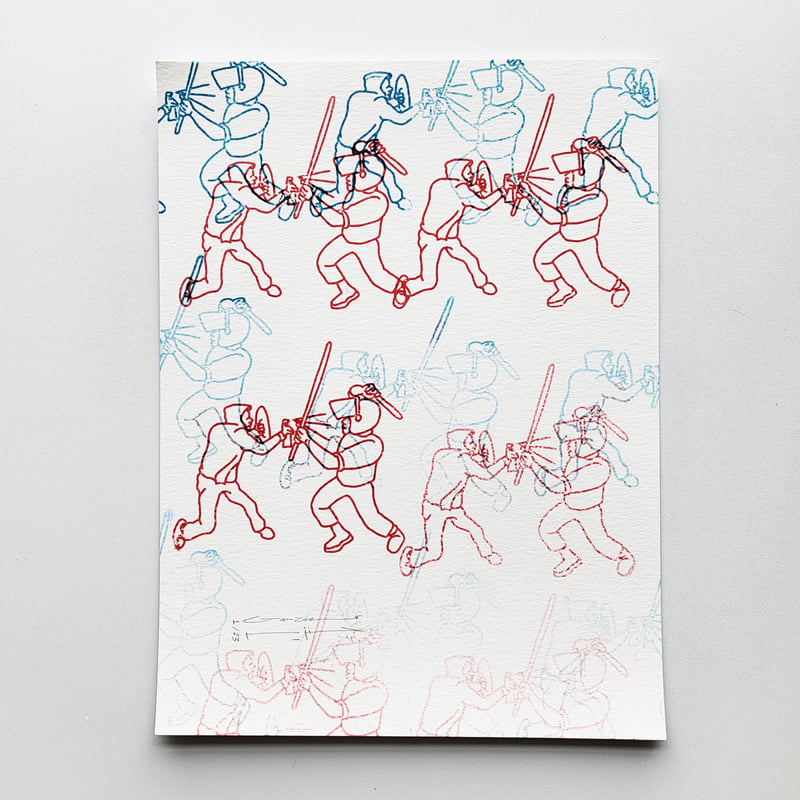 It's called POWER DANCE PATTERN, hand-stamped on 300 gsm acid-free paper, 9"x12". The variation in stamping makes each one completely unique.